School Vision / Ethos
Winsley Vision Narrative
'Some seed fell on the good earth and produced a harvest beyond his wildest dreams.' Matthew 13:8
---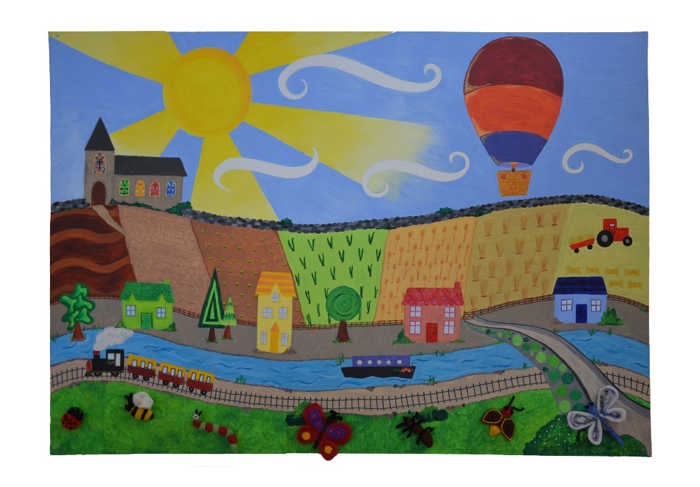 This image, reminiscent of the parable of the sower, represents the vision of Winsley CofE Primary School.
A farm represents the school and local rural community while the Light of God shines in the form of the sun providing essential energy to allow all to grow and flourish.
The successive fields represent the children progressing from EYFS where the ploughed field provides a rich foundation followed by sown seeds, to the roots and shoots leading to corn growing strong, then sheaves of harvested corn finally being prepared to be taken by tractor-trailer from Year 6 to the next destination, which is secondary school. The journey of the harvest is accompanied by Jesus in the form of the canal that flows constantly alongside.
A hot-air balloon, tethered to a good ground, is occupied by the headteacher overseeing the school community, the governors providing a stabilising influence and the Diocese and the MAT partnership delivering security and direction. The three school values are represented by the three stripes of the balloon by which the whole school community is guided.
Various aspects of our educational journey are represented in the thorny bushes where we sometimes are stuck, the significant presence of St Nicholas Church, which offers inspiration and support, and a stone wall spanning all fields that indicate that we are stronger together.
---
Our vision is to ensure that everyone in our school community has the opportunity to flourish spiritually, academically, socially and morally with Kindness, Courage and Wisdom